William Sloane Coffin
by World Council of Churches
13 April 2006
NOTICE: THIS WORK MAY BE PROTECTED BY COPYRIGHT
YOU ARE REQUIRED TO READ

THE COPYRIGHT NOTICE AT THIS LINK

BEFORE YOU READ THE FOLLOWING WORK, THAT IS AVAILABLE SOLELY FOR PRIVATE STUDY, SCHOLARSHIP OR RESEARCH PURSUANT TO 17 U.S.C. SECTION 107 AND 108. IN THE EVENT THAT THE LIBRARY DETERMINES THAT UNLAWFUL COPYING OF THIS WORK HAS OCCURRED, THE LIBRARY HAS THE RIGHT TO BLOCK THE I.P. ADDRESS AT WHICH THE UNLAWFUL COPYING APPEARED TO HAVE OCCURRED. THANK YOU FOR RESPECTING THE RIGHTS OF COPYRIGHT OWNERS.
Clergy and Laity Concerned is a nationwide network within the religious community which was founded to mobilize opposition to U.S. intervention in Southeast Asia. In late 1965, John C. Bennett, William Sloane Coffin, Jr., Rabbi Abraham Heschel and others organized the National Emergency Committee of Clergy Concerned About Vietnam.

This committee soon developed a national organization of Roman Catholic, Jewish, and Protestant clergymen and laymen which was known as Clergy and Laymen Concerned About Vietnam (CALCAV). Richard R. Fernandez was hired as Executive Secretary in 1966, continuing in that capacity or as Co-Director until 1973. Others who have served as Director or Co-Director include Richard M. Boardman, John Collins, Robert S. Lecky, Barbara Lupo, Don Luce, Richard Van Voorhis, and Trudi Schutz Young.

-- Clergy and Laity Concerned Records, 1965-1983, Swarthmore College Peace Collection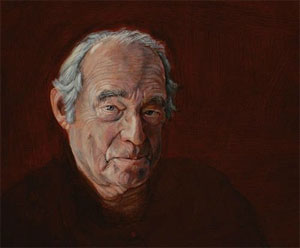 "One of the 20th century's great Christian pastors and activists for peace and justice" is how
World Council of Churches
(WCC) general secretary Rev. Dr Samuel Kobia describes US clergyman
Rev. Dr William Sloane Coffin, Jr.
, who died on 12 April 2006, in a tribute issued on Maundy Thursday, April 13, 2006.
The full text of Kobia tribute follows:
I write to express my sympathy at the loss of William Sloane Coffin, who will be profoundly missed by many of us throughout the world.
The Rev. Dr William Sloane Coffin, Jr., who died yesterday in the United States, was one of the 20th century's great Christian pastors and activists for peace and justice. His life reflected an understanding of ministry that he once described in these words: "Every minister is given two roles, the prophetic and the priestly." And so he sought racial reconciliation through civil rights legislation, saw himself during the cold war years as
"very anti-Soviet, but very pro-Russian", conducted a "lover's quarrel" with his own country's foreign and nuclear policies,
opened the eyes of students, parishioners and readers to the demands of the gospel on every aspect of life. So, too, he taught that "the greatest danger each of us faces comes not from our enemies, but from our enmity".
Dr Coffin was aware of the World Council of Churches from before its inception in 1948. His uncle Henry Sloane Coffin, then president of Union Theological Seminary in New York City, was one of the founding intellects behind the Council and a guiding influence in the establishment of its Ecumenical Institute for graduate study in Bossey, Switzerland.
His theological mentors, Reinhold and H. Richard Niebuhr, led him to view God's calling in a framework that transcended national, cultural and denominational boundaries. William Sloane Coffin would continue these traditions in ecumenical circles through his years as chaplain of Yale University, pastor of Riverside Church in New York and leader of movements including the civil rights struggle, anti-war protest and the lobby for a nuclear freeze. His voice was one that we heard clearly, and heeded.
He was arrested several times in the pursuit of social righteousness. On one of these occasions, while demonstrating for the desegregation of an amusement park in Baltimore on July 4, 1963, he was one of nine US religious leaders taken into custody.
Arrested in company with Coffin that day was Eugene Carson Blake, another minister of the United Presbyterian Church in the USA. Less than three years later, Gene Blake would become the second general secretary of the World Council of Churches. They remained friends and confidants to the end of Blake's life.
In fact, William Sloane Coffin has been greatly admired by every one of the WCC's general secretaries.
Upon graduating in 1949, Coffin entered the Union Theological Seminary, where he remained for a year, until the outbreak of the Korean War reignited his interest in fighting against communism.

He joined the CIA as a case officer in 1950 (his brother-in-law Franklin Lindsay had been head of the Office of Policy Coordination at the OSS, one of the predecessors of the CIA) spending three years in West Germany recruiting anti-Soviet Russian refugees and training them how to undermine Stalin's regime.

-- William Sloane Coffin, by Wikipedia
Dear Mr. Lavergne:

This letter is to appeal the response of 15 April neither confirming nor denying the existence of records of CIA contact with or briefing of the members of a delegation from the National Council of the Churches of Christ which visited Moscow in March 1956.

The 1949 CIA Act, as amended, and the National Security Act of 1947, as amended, provide for the protection of intelligence sources and methods from unauthorized disclosure. Invoking these protections is moot, and the existence of the records, along with the records themselves, should be declassified and released, as:

1) The intelligence sources are all deceased. No active CIA operation could be endangered through the release of information about these men:

Decatur Ward Nichols, died January 24, 2005.
Henry Knox Sherrill, died May 11, 1980.


Eugene Carson Blake, died July 31, 1985.


Charles Parlin, died November 15, 1981.
Walter Van Kirk, died July 6, 1956.
Herbert Gezork, died October 1984.
Roswell Barnes, died December 21, 1990.
Franklin Clark Fry, died June 6, 1968.
Paul B. Anderson, died June 26, 1985.

2) The chief targets of the intelligence collection in question are deceased. No active CIA operation could be endangered through the release of information about these men:

Metropolitan Nikolai, died December 13, 1961.
Patriarch Alexei, died April 17, 1970....

3) The method in question -– contacting and cultivating religious figures as sources of foreign intelligence -– has been acknowledged by the CIA for the past 40 years....

In 1996, Rodney I Page, deputy secretary general of the NCCC, testified before Congress that even suspected CIA use of religious workers as intelligence assets undermined the workers' credibility, and placed their lives in danger. He added that it was widely known that the CIA operated under a general ban on such use of religious workers and clergy, but could authorize exceptions to the ban. The substance of CIA methodology is known. [http://archive.org/stream/ciasuseofjournal00unit/ciasuseofjournal00unit_djvu.txt]

***********************************************************

Dear Mr. Staniunas:

The Agency Release Panel considered your petition and fully denied your administrative appeal

in accordance with Agency regulations set forth in Part 1900 of Title 32 of the Code of Federal Regulations.

-- CIA FOIA for 1956 Eugene Carson Blake briefing (f2015-01266), by David Staniunas
Dear Mr. Dulles:

As I retire from active service in the World Council of Churches at the end of this month, I find myself thinking gratefully of you and the other friends who year after year have given their loyal support in prayer and thought and money.

Looking back over the forty years during which I have been associated with the movement for a greater Christian unity, I am grateful to God for the encouraging developments that have taken place both in this country and around the world. As I look ahead I have no doubt that the coming years will see a much greater advance toward a truly united Church. On the human side, it is such help as faithful friends like yourself have given that has made all this possible....

I can wish nothing happier and better than that he should have the same kind of friendly interest and support which you have shown during my years of service.

-- Letter to Allen W. Dulles, Director Central Intelligence Agency, from Samuel McCrea Cavert, The United States Conference for the WORLD COUNCIL of CHURCHES
It is near impossible to follow church money in any precise way. When Pastor Lusseau and his parishoners tried to, they found that it was being absorbed into the coffers, committees and ad hoc committees of the United Methodist Church, National Council of Churches and the World Council, and then surfacing in some surprising places. They found some of it was being spent on causes that seemed more political than religious, on causes that seemed closer to the Soviet-Cuban view of the world than Logansport, Indiana's, and they didn't like it.

UNIDENTIFIED MAN: The World Council, in particular, has become a political organization and not, as they set out, to be a fellowship of Christian organizations who accept Jesus Christ as our God and savior....

SAFER: The bureaucracy they're concerned about, indeed what many American Protestants are concerned about, is largely headquartered, 475 Riverside Drive in New York City. This building is officially known as the Inter-Church Center. The people who work in it call it the God Box. It's the home of the National Council of Churches. It's also the national headquarters for dozens of agencies attached to the United Methodists, the United Presbyterians and other Protestant churches. It's also the U.S. headquarters of the World Council of Churches, which is headquartered in Geneva, Switzerland....

Critics feel that the National and the World Council lean toward Karl Marx when it comes to giving certain financial support.

Among the things they object to: money to NACLA, the North American Congress on Latin America, based in New York. Money from the Presbyterian Hunger Program helped NACLA publish this book, Agribusiness in the Americas, an indictment of capitalism and American agricultural corporations.

Two million dollars from the World Council went to buy heavy equipment and materials for new economic zones in Vietnam. Critics claim new economic zones are little more than forced labor camps.

After the Cuban supported revolution in Grenada, the National Council contributed money to publish a primer on the island. What was produced was a tribute to the revolution.

Another item. For a center in Nicaragua that would, quote, "serve the revolutionary reality in Latin America," unquote, $60,000 from the United Methodists.

The Cuba Resource Center received heavy financial support from the National Council member churches. It produced blatantly pro-Castro publications. And a continuing theme was to redefine Christianity in Marxist revolutionary terms.

Another item. To the Nicaraguan literacy program, $1-1/2 million from the World Council. The purpose was to raise political awareness while teaching reading. The teachers were Cuban; American teachers were not welcome.

Another item. The Conference in Solidarity with the Liberation Struggles of Southern Africa in New York was funded and organized by the United Methodists. But when it took place, according to FBI documents, it was run by the U.S. Communist Party and was entirely manipulated by the Soviet Union. The only Methodist official on the platform was the one who gave the invocation.

-- The Gospel According to Whom?: A Look at the National and World Councils of Churches, by 60 Minutes
On behalf of the ecumenical fellowship represented by the World Council of Churches, I offer thanks to God for the life, faith and courage of William Sloane Coffin
. Many of us who knew him only slightly, or through his writings, or by report, join in prayer with those close friends and family members who are experiencing sorrow at his death. May the hope of the resurrection to eternal life, found at the heart of this Easter season, be with us and reassure us of God's abiding love.
Rev. Dr Samuel Kobia
General secretary, World Council of Churches