Men who've lost jobs or face sexual harassment claims since Harvey Weinstein scandal
by David Carrig
USA TODAY
Oct. 31, 2017
NOTICE: THIS WORK MAY BE PROTECTED BY COPYRIGHT
YOU ARE REQUIRED TO READ

THE COPYRIGHT NOTICE AT THIS LINK

BEFORE YOU READ THE FOLLOWING WORK, THAT IS AVAILABLE SOLELY FOR PRIVATE STUDY, SCHOLARSHIP OR RESEARCH PURSUANT TO 17 U.S.C. SECTION 107 AND 108. IN THE EVENT THAT THE LIBRARY DETERMINES THAT UNLAWFUL COPYING OF THIS WORK HAS OCCURRED, THE LIBRARY HAS THE RIGHT TO BLOCK THE I.P. ADDRESS AT WHICH THE UNLAWFUL COPYING APPEARED TO HAVE OCCURRED. THANK YOU FOR RESPECTING THE RIGHTS OF COPYRIGHT OWNERS.
A national uproar has erupted after revelations of years of sexual abuse by powerful Hollywood producer Harvey Weinstein. It has prompted more women to go public with their experiences of men exploiting positions of power, and some men are being held accountable.
Here is a list of powerful men who have either lost their jobs or have been accused of harassment or sexual misconduct since the Weinstein scandal broke:
Mark Halperin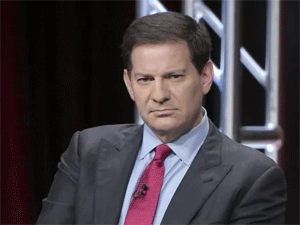 NBC News senior political analyst Mark Halperin has apologized for what he terms "inappropriate" behavior after five women claimed he sexually harassed them while he was a top ABC News executive.
(Photo: Richard Shotwell, Richard Shotwell/Invision/AP)
• Work: NBC News, MSNBC political analyst; formerly with ABC News
• Accusation:
Five women say he sexually harassed them, including forcibly kissing and grabbing the breasts of one woman
• Consequences: NBC News terminated its contract with Halperin, according to several reports. Halperin also lost a book deal and an HBO project based on it after the allegations.
• Halperin said in a statement to CNN: "I now understand from these accounts that my behavior was inappropriate and caused others pain. For that, I am deeply sorry and I apologize. Under the circumstances, I'm going to take a step back from my day-to-day work while I properly deal with this situation."
John Besh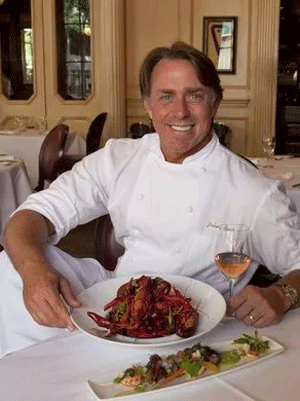 Chef John Besh attends the Supper to benefit the Global Fund to fight AIDS in New York. Besh is stepping down from the restaurant group that bears his name after a newspaper reported that 25 current or former employees of the business said they were victims of sexual harassment. (Photo: Brad Barket/Invision/AP)
• Work: Celebrity chef; co-owner of Besh Restaurant Group, which includes New Orleans restaurants such as August, Domenica and Willa Jean.
• Accusation:
25 women have made allegations against Besh and other male co-workers that they were sexually harassed while working for the restaurant group, according to a report by The Times-Picayune and NOLA.com. The women described "a corporate culture where sexual harassment flourished" and where "male co-workers and bosses touched female employees without consent, made suggestive comments about their appearance and – in a few cases – tried to leverage positions of authority for sex," the report said.
• Consequences: Besh stepped down from Besh Restaurant Group on Oct. 23.
• Besh said: "I have been seeking to rebuild my marriage and come to terms with my reckless actions," he wrote in a statement. "I also regret any harm this may have caused to my second family at the restaurant group, and sincerely apologize to anyone past and present who has worked for me who found my behavior as unacceptable as I do."
Robert Scoble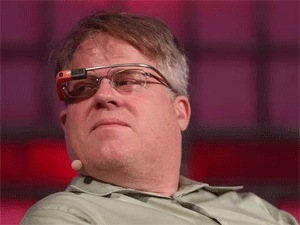 The sexual harassment dominoes continue to fall as more women go public with allegations of men exploiting positions of power. USA TODAY
• Work: Public speaker and blogger, technology consultant and expert in augmented and virtual reality
• Accusation:
Two women have accused Scoble of sexual harassment and a third said he verbally harassed her. In an interview with USA TODAY earlier in October after the allegations came to light, Scoble apologized for his behavior: "I did some things that are really, really hurtful to the women and I feel ashamed by that," Scoble said. "I have taken many steps to try to get better."
• Consequences: Resigned from his business consulting firm Transformation Group on Oct. 22. His former business partner said he would refrain from public speaking engagements through the end of the year.
•
Scoble now denies sexual misconduct charges: In a blog post on Oct. 25, Scoble defended himself against the allegations and says he's not guilty of sexual harassment because he had no power to "make or break" the careers of women who made allegations against him. "Sexual Harassment requires that I have such power," he wrote.
James Toback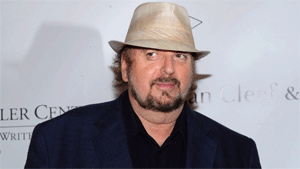 Add another name to the list of powerful men being accused of sexual harassment in Hollywood. Reported by the Los Angeles Times, Oscar-nominated writer and film director, James Toback has been accused of sexual harassment by more than 30 women. USA TODAY
• Work: Film writer and director
• Accusation:
38 women accused Toback of sexual harassment, according to a report in the Los Angeles Times. More than 270 additional women came forward with similar claims after the report. Actress Selma Blair said he requested she read a monologue naked, asked her to have sex with him and after refusing pleasured himself. Rachel McAdams and Julianne Moore also detailed incidents with Toback.
• Toback's response: The director denied the charges to the Times. "In earlier reports, he denied previous allegations and said he had never met the women or, if he did, it "was for five minutes and have no recollection," the Times reported.
Roy Price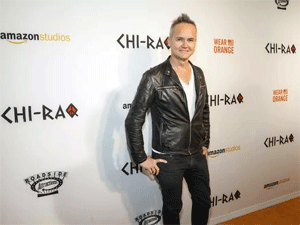 In August, producer Isa Hackett accused Amazon Studios chief Roy Price of making unwanted sexual remarks. It wasn't until after the Weinstein scandal broke that Price was forced out of his high-profile job. (Photo: Barry Brecheisen, AP)
• Work: Amazon Studios programming chief
• Accusation:
Isa Hackett, a producer of Amazon Studios' series The Man in the High Castle, accused Price of insistently and repeatedly propositioning her in 2015, including telling her that she would "love my d***, The Information reported. Hackett said she told Amazon about the issues at the time.
• Consequences: Price resigned on Oct. 17, five days after being placed on suspension over the allegations of sexual harassment. Two of Price's lieutenants, Joe Lewis and Conrad Riggs, were also let go shortly after his departure.
• Price's last Facebook post on Oct. 17 said: Left job at Amazon.com
Terry Richardson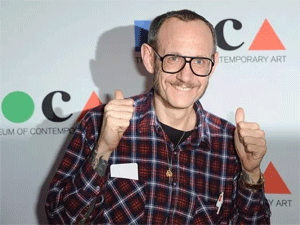 Fashion photographer Terry Richardson has been banned from working with major magazines over sexual misconduct allegations dating back to 2010. USA TODAY
• Work: Fashion photographer known for his sexually explicit aesthetic
• Accusations:
Multiple allegations have been made against Richardson since 2010 when some models began going public, describing episodes of graphic abuse, inappropriate touching and sexual harassment during photo shoots.
• Consequences: Condé Nast International discontinued working with Richardson Oct. 24 and banned him from future assignments.
• A representative for Richardson sent a statement to BuzzFeed News, saying:
"He is an artist who has been known for his sexually explicit work so many of his professional interactions with subjects were sexual and explicit in nature but all of the subjects of his work participated consensually.
Leon Wieseltier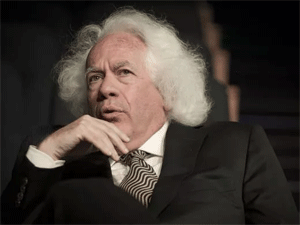 One-time New Republic literary editor Leon Wieseltier apologized to past staffers for behavior that accusers say included inappropriate touching. The Emerson Collective immediately pulled its support for a magazine Wieseltier was set to publish. (Photo: June 9, 2013 photo by AP)
• Work: Former New Republic editor, senior fellow at The Brookings Institution
• Accusations:
Former female employees at the New Republic began circulating stories about Wieseltier's conduct after the Harvey Weinstein scandal broke, according to Politico, citing sources familiar with the private discussions. Wieseltier was also included on an anonymous list called 'Sh**ty Media Men' that detailed sexual misconduct.
• Consequences: Emerson Collective cut ties with Wieseltier and halted production of an upcoming literary journal he was set to oversee, according to Politico. The Brookings Institution suspended Wieseltier without pay, according to the Washington Post.
• Wieseltier said: "For my offenses against some of my colleagues in the past I offer a shaken apology and ask for their forgiveness," Wieseltier said in a statement. "The women with whom I worked are smart and good people. I am ashamed to know that I made any of them feel demeaned and disrespected. I assure them that I will not waste this reckoning."